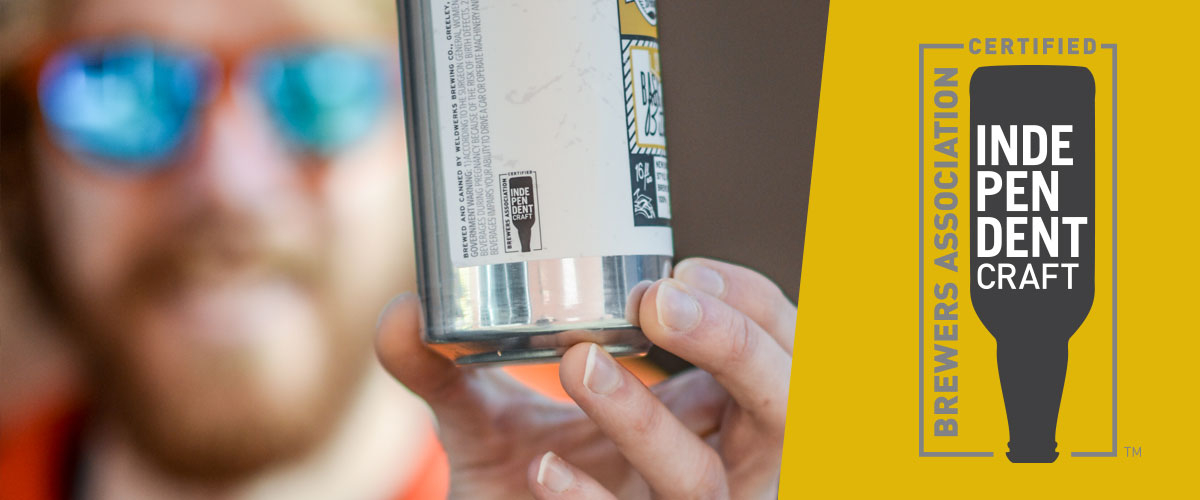 "How can you tell if a beer is made by a U.S. craft brewer? Look for the independent craft brewer seal on the packaging.
The independent craft brewer seal was launched in June 2017 by the Brewers Association, publishers of CraftBeer.com. The Brewers Association (BA) is the membership organization dedicated to promoting and protecting small and independent craft brewers in the United States. The BA defines a craft brewer as small, traditional and independent.
The logo is designed as an upside down beer bottle, which symbolizes how the U.S. craft beer movement has literally turned beer on its head worldwide."
Seek the Independent Craft Brewer Seal

"More than 6,000 operating breweries exist in the U.S., and 99 percent are considered small and independent.
But as global beer makers purchase formerly independent craft brewers, knowing which breweries are independent is confusing for beer lovers like you. The independent craft brewer seal is helping cut through the confusion.
When you're shopping for beer, look for the independent craft brewer seal. You'll spot it in a variety of places, including on packaging and labels, at events, on tap handles, menus and websites.
When you see it, snap and share a photo on Instagram and add the #seektheseal hashtag. CraftBeer.com editors are looking for your photos, and we'll be sharing them on our social channels and here on this page. Scroll down to see some of the most recent seal pictures from breweries, beer writers and beer lovers.
Join the movement and #seektheseal."